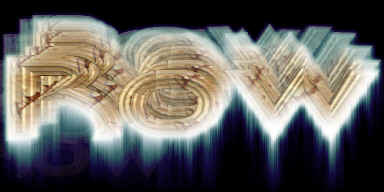 CAPTAIN: BRANNIGAN, THE BLOW HAS LEFT THE SAILS HIGH AND DRY. PUT THE WHIP AND THE DRUM, TO YE LAZY CABIN RATS. WE HATH TOLL AND PLUNDER TO ATTEND TO.
BRANNIGAN: ALRIGHT YOU SCURVY DOGS, YOU HEARD THE CAPTN, FILL YOUR HANDS AND PUT YOUR BACKS INTO IT. ROW!
Under a black flag we sail
Dead men tell no tales
Cuz, X marks the spot-Ha!
All traitors shall rot
Sharin' wenches and gold
but the sea owns our souls

MP3 Sample














DEAD EYE: LONE SHIP OFF THE STARBOARD BOW!
CAPTAIN: CEASE ROWING YA YELLOW BELLIED SCAB PICKERS!
CAPTAIN: DEAD EYE, WHAT FLAG THAT SHIP OF FOOLS BE A FLYIN?
DEAD EYE: CAN'T SEE ER FLAG,....TO MUCH BLOODY FOG!
CAPTAIN: FOG? IN THIS BLASTED HEAT? YALL GET THE CAT-O-NINE TALES FOR SWILLIN BUMBOO IN THE PERCH. SILVERBONES! WHAT DOES YE EYESCOPE MAKE OF YANDER WHALE BLUBBER?
SILVERBONES: I'VE NOT SEEN A COG WITH THE LIKES OF THAT ONE.........STINKS OF SORCERY SIR.
CAPTAIN: SORCERY? BLOOMIN DAVEY JONES LOCKER FULL O BLACK LUCK......
MR. TIBBS: WHAT BE OUR COARSE CAPTN?
CAPTAIN: 45 DEGREES SOUTH RUDDER! MAKE FOR THE MAINLAND.
BRANNIGAN: ROW!
WE'LL SMASH EM ON THE REEF!
ROW!
NO SHIP CAN OUT FLANK THE WATER WITCH!
PIRATES: ROW
BRANNIGAN: HARDER! FASTER! HEARTLESS! BASTARDS!
CAPTAIN: CEASE ROWING YA FILTHY LANDLUBBERS!
CROWS NEST, REPORT!














DEAD EYE: WE AINT GOIN MAKE LAND, CAPTAIN,
THEY BE STEERIN HEADFAST FOR US. NO SIGN OF ER CREW AND THE CANNON DOORS BE CLOSED...........
CAPTAIN: SHIVER ME TIMBERS, THEY BE A CARELESS LOT! LOAD THE CANNONS! MUSKETS TO THE FORWARD BOW! ALL FREE HANDS ON DECK! PREPARE FOR BOARDING! WE'LL SET THE IRONS TO THESE CURSED FATHERLESS SONS OF SEA HAG SWABBIES!
MR. TIBBS: WHAT BE YE ORDERS CAPTAIN?
CAPTAIN: STEADY AS SHE GOES..........RAMMING SPEED!
BRANNIGAN: ROW!
WE'LL CUT EM IN HALF!
ROW!
THEY BE SLEEPIN WITH THE FISH TONIGHT!
PIRATES: ROW
BRANNIGAN: HARDER! FASTER! HEARTLESS! BASTARDS!
CAPTAIN: AVAST ME MATEYS! DROP YER OARS AND PICK UP YER SWORDS! THIS IS IT DOGS, LET'S SHOW THESE SCUM SUCKIN LILLY LIVERS HOW TO BLEED!THEY'LL NOT FIND EASY PREY IN THIS BROTHERHOOD OF JACKALS!














NO QUARTER ASKED!
NO QUARTER GIVEN
NO QUARTER ASKED!
NO QUARTER GIVEN
NO QUARTER ASKED!
NO QUARTER GIVEN
POLLY: WALKIN THE PLANK, WALKIN THE PLANK, WALKIN THE PLANK
POLLY WANT A DOUBLOON, POLLY WANT A DOUBLOON,
POLLY WANT A DOUBLOON
ALI RAJA, ALI RAJA
NEED MORE RUM, NEED MORE RUM
COME HERE WENCH, COME HERE WENCH














''...And the ghost did come down upon us,
and though the thinning fog I did see three horrible figures.
Emotionless, cursed rulers of this wicked sea were they
and their intentions covered the Water Witch like a net of doom.
Then all hell broke loose.
The crew had turned aside the attack, and filled up with confused madness.
Mate against mate, blood brother against blood brother .
I felt their presence in my soul, in my very mind, searching... searching for all bad deeds I did do.
I felt my sanity slipping away.
I made for the upper deck and I hurled my self overboard....''
Silverbones 1716
*ghost ship inspired by Michael Moorcock
click here to see what one of the ghastly ghouls might look like
---
---
(A Five Part Pirate Tale)
©1987-2003 Poppagutz Publishing/ McCMusic BMI
---
more Pirate Art by Don Maitzs available September 2003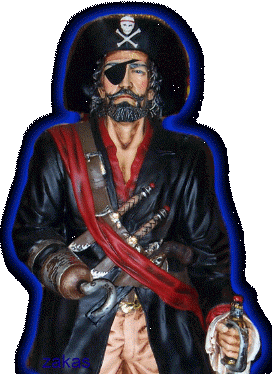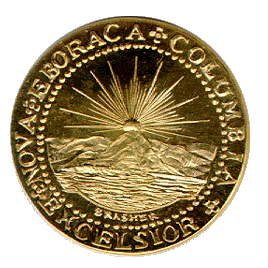 ''Row'' is dedicated to Captn' Cutlass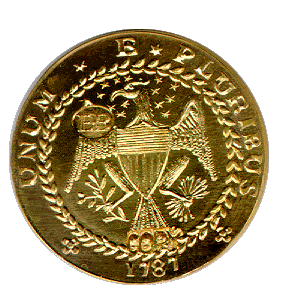 PIRATE CONTEST
4-19-03

We have winners! I'm pleased to announce the seven winners of Zakas' Pirate CD. Sorry for the delay.

Congratulations to Rebecca Isom and Howard Majors, winners of the autographed CDs, and to Alex Gil, Maria Blumberg, Mark Meuwissen, Gene Davis, and Michael Noles!

Answers to the questions:

1. What was a seaman's worst fear aboard a wooden sailing ship? Fire
2. Which eighteenth-century pirate was a master at using psychology to terrorize his victims into surrender? Blackbeard aka Edward Teach
3. What does "No Quarter Given" mean? No one spared once attacked. No one shown any mercy.
4. What makes a privateer a legal pirate? Letter of marque or Letter of reprisal
5. Who was the real Robinson Crusoe? Alexander Selkirk

Bonus question: How does the cat o' nine tails relate to the expression "letting the cat out of the bag?" The cat o' nine tails was kept in a red bag aboard ship. When punishment was meted out, the cat was removed from the bag.

Thanks to everyone who participated! Cindy Vallar
---

---
---
















A pirate walks into a bar with a steering wheel in his pants. The bartender
says "hey, you've got a steering wheel in your pants", the pirate replies
"yarrrrr, it's driving me nuts".
"Whoever undertakes to set himself up as judge in the field of truth and
knowledge is shipwrecked by the laughter of the Gods." --Albert Einstein

wretched souls harassed by Redbeard's ghost